The Early Christian Church was filled with Christmas trees, shimmering garlands and the aroma of freshly baked cookies as vendors and community members gathered on Saturday for the eighth annual Christmas Bazaar event.
"It just gives us a reason to have more fun and see these friends that we haven't seen in a while," said event organizer Brenda Mosby.
The last time the event was held, over 460 community members and friends attended. Mosby said on Saturday morning that she hoped for an even bigger turnout this year.
In a large, white room decorated for the holidays, six rows of tables were lined with vendors of clothing, jewelry, jams, wood-carved artwork, and more.

Cliff Judy was among many other vendors at the event, representing his and his wife's small business, MyTurn.
"It's pretty amazing when you have an entire room full of stuff that has been, literally, made locally," Judy said.
MyTurn is a clothing brand that aims to inspire young girls with empowering slogans that crush gender roles. Judy hires an artist from St. Louis and a printer from Columbia because it is important to her that his business relies on local suppliers.
"All these women and men here are doing this stuff on their own, which is really cool," he said. "It's a testament to the lady who's organizing this, Brenda, that she makes a point of doing it. "
Susan Wilson came from Illinois to attend the event and see her daughter, who was baking Christmas cookies for sale.
Wilson likes to go to these kinds of events because she enjoys shopping for handmade items with love.
"It's a bit of a lost art sometimes," she said. Christmas carpentry and knots were among Wilson's favorite artisan items sold.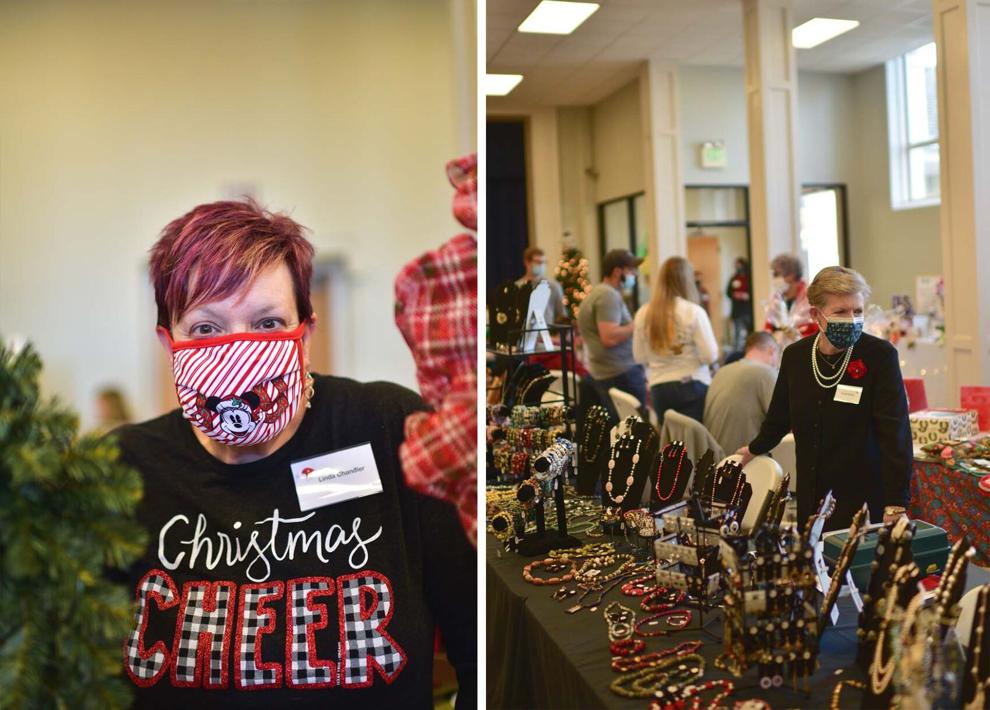 The key chains and scarves caught the eye of 19-year-old Maddie Marrero. Responsible for working on the event each year, Marrero appreciates the calm it brings.
"It really puts me in the holiday spirit," she said. "And it's really cool to see what people do because I know a lot of these people in other contexts, but seeing them create all of these things is really interesting."