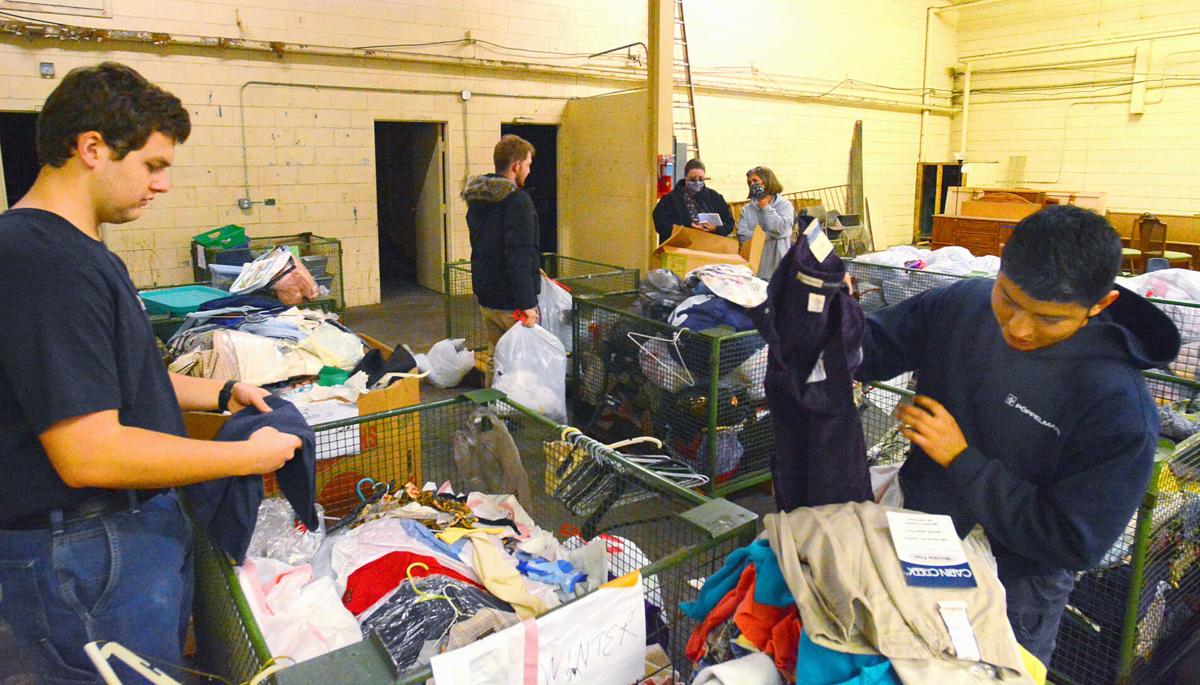 Catawba apprenticeship students spent the morning of November 19 filling white garbage bags with old clothes donated to Eastern Catawba Cooperative Christian Ministry for reuse.
The students have chosen to celebrate National Appreciation for Learning Week by volunteering in the community, said Learning Coordinator Kimberly Propst.
The Catawba Apprenticeship is a four-year program that allows students to earn an Associate of Applied Science degree in Mechatronic Engineering Technology or Computer Integrated Machining Technology from Catawba Valley Community College. At the same time, students also gain practical work experience in local companies, such as Pöppelmann Plastics and Sarstedt.
Ramiro Martinez has been in the program for about three and a half years. He learned to use an injection molding machine, to maintain and clean tools. Currently, he is learning to weld, among other skills.
"It was a great opportunity to get free education for me and get work experience as well, because getting a job is very competitive," Martinez said. "It allowed me to step in the door to a high level position in a company."